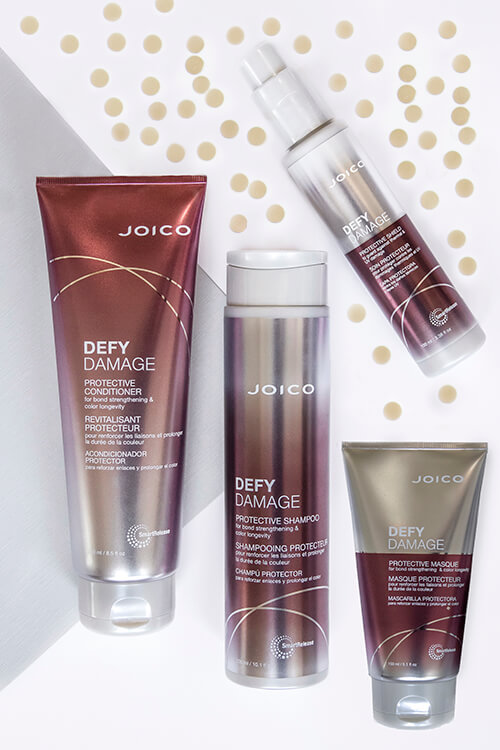 At Steven Burgin looking after your hair is a long term commitment for us. That's why we have teamed up with internationally renowned hair care experts, JOICO.
JOICO is committed to providing high quality safe hair products containing the finest, most beneficial ingredients in the world. Innovative and award winning, their product collections are designed to return hair to its strongest, shiniest, healthiest state with each and every use. Moisture replenishing, colour enhancing, volume adding, balance restoring – the list goes on…
Whatever the challenge, JOICO has the solution.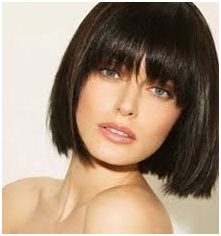 JOICO'S MOISTURE RECOVERY
Hydramine Sea Complex Range deeply quenches dry, dehydrated hair.
Its water-loving formulas, enriched with marine botanicals and amino-acids, transform even the most parched hair into a vision of softness and manageability.
The ideal beach holiday companion. Available as shampoo, conditioner, leave-in conditioner and treatment balm for dry, coarse hair.
JOICO COLOR ENDURE
Perfectly complementing the JOICO hair colour range, our clients are loving our new JOICO COLOR ENDURE hair products for aprés Salon colour maintenance and treatment.
Sulphate-free COLOR ENDURE keeps colour true to hue and includes a mega complex of fade-defying Green Tea, antioxidants and UV protectors that fight both the physical and environmental factors that can cause fading and tonal change, keeping your beautiful new colour for longer.
JOICO BLONDE LIFE
JOICO created their BLONDE LIFE range to make the most of being blonde. A luminous line of care and lightening products created specifically for hair that's been bleached, double-processed, or lifted to new heights.
JOICO'S Brightening Shampoo, Conditioner, Masque, and Powder Lightener—created with cutting-edge Arginine and an exotic blend of Monoi and Tamanu oils– banish the challenges of brassiness, off-tones, fading, and damage., adding shine and shimmer. Trust us, with Blonde Life, you really will have more fun.
JOICO'S BODY LUXE
We can't give you more hair but with JOICO'S BODY LUXE collection it looks like we did. No extra weight. Just extra volume. A true skinny hair miracle! BODY LUXE'S body-boosting formulas plump up fine, limp hair with a zero-weight Oat Protein Complex, which thickens and volumizes skinny strands without adding an ounce. Gentle cleansing and volumizing Shampoo, detangling Conditioner, bulking Elixir and miracle Root Lift together make the ultimate volumizing system.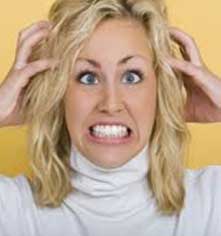 JOICO'S K-PAK
JOICO'S K-PAK range will soon put it on the road to recovery.
Its Bio-Advanced Peptide™ and Quadramine® complexes repair and protect the hair.
Available as Shampoo, Conditioner and a variety of styling and treatment products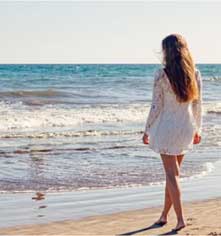 JOICO PROTECTION
While you're basking in the sunshine, it's important to protect your hair colour. Wear a hat and cover your hair. Better still, invest in a couple of holiday 'must haves' from the JOICO collection. We recommend JOICO'S K-PAK Restorative Styling oil – a trio of lush oils: argain, mankettie and evening primrose penetrate the hair, providing moisture, strength, shine, and softness. And to offset the build up of chlorine, salt and product, take along JOICO'S MOISTURE RECOVERY Shampoo and Conditioner.