Styling
Mens Cut and Style Design
by Becci
£27.00
Ladies Cut and Style Design
by Becci
£34.00
Mens Cut and Style Design
by Denise – Manager
£34.00
Ladies Cut and Style Design
by Denise – Manager
£42.00
Mens Cut and Style Design
by David
£38.00
Ladies Cut and Style Design
by David
£50.00
Mens Cut and Style Design
by Steve
£48.00
Ladies Cut and Style Design
by Steve
£67.00
Hair Up Designing
price starts from
£42.00
Hair Conditioning
price starts from
£15.00
4 step Joico Kpak Re-structurising treatment
* 20% discount for children under 17 years old (Mon-Fri only)
* Discounts not available with Steven Burgin
* Technical services are exclusive of any cut or Style Design
£15.00
*Technical
Permanent Wave
Beautiful curls start here
£60.00
Full Head Tint
Permanent high shine colour
£54.00
Roots
Regrowth, Retouch
£42.00
Quasi Colour
High shine non permanent colour
£37.00
Short Hair (half head) Highlights
Ensemble joico colour
£61.00
Short Hair (full head) Highlights
Ensemble joico colour
£73.00
Long Hair (half head) Highlights
Ensemble joico colour
£72.00
Long Hair (full head) Highlights
Ensemble joico colour
£88.00
Balayage Colour
Balayage colour techniques are not included in our colour sale day
Price on Consultation
Bespoke Colour Techniques
Price starts from
£30.00
* Colour Correction
Price on Consultation
Toner
Personalised just for you – prices start from
£15.00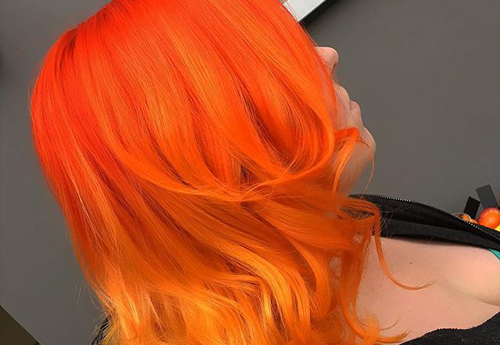 It's a colourful world!
To enhance a look even further, combine these top styling techniques with one of their countless colour processes. A colour consultation with one of the salon colour technicians will enable them to analyse important factors such as whether clients have a 'cool' or 'warm' skin tone, and match personality type with the kind of statement they should be making with hair colour. Steven Burgin has teamed up with internationally renowned hair care experts, JOICO. They are committed to providing high quality safe hair products which are available to buy to enable clients to reproduce their style at home and keep hair in top condition.
Ahead of style!
The Steven Burgin team prides itself on setting high standards in hairdressing and customer care. From new cutting and colouring techniques to the latest professional products, the team receives continual up to date training to ensure that they are always coming up with creative innovative ideas for your hair. Its essentially creatively inspired by the client. Steven Burgin's hair philosophy is simple – they believe that their clients should be able to maintain their hair easily in between visits to the salon and not just look great after every salon visit!
Everything You Need
We do it all, and we do it well
Understand how by calling us today – 01270 624333
If you can't talk now leave your number below and one of our team will get back to you